There are two ways to set up a new User. You can invite them and then set up their rights once they have accepted or manually set them up and set up their rights at that time.

Invite A User

Administrators, and supervisors that have access to the setup tab, can invite other members from the invite section of the setup tab. This feature allows email signup only. A valid email address must be entered.

SEND A NEW INVITATION

To invite a new user, click on the invites link on the setup tab. You will see a menu titled "Pending Invites" will open.

Click on the "New User" button.

Invite New User menu open.

Enter a valid email address and click on the send invite button.

Upon clicking the send invite button, an invitation email will be sent to the invitee.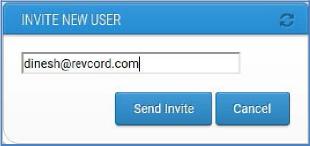 The user will receive an email. The invitee will have the option either to accept or reject the invitation just by clicking the respective link provided in the email.
Upon successful registration the user will see the following message.

In addition to the congratulations message, an email will be sent to the administrator requesting to setup user's access rights.
Note: Users will be only able to login to the Voice Logging System if the administrator has setup permissions and groups for the user.

Click the Setup tab in the Main Menu

A list of all available users will be available.

Click on the "Add New User" link and you will see a User Form displayed as a Pop-up window.

Since email signup has been enabled, the login ID must be a valid email address.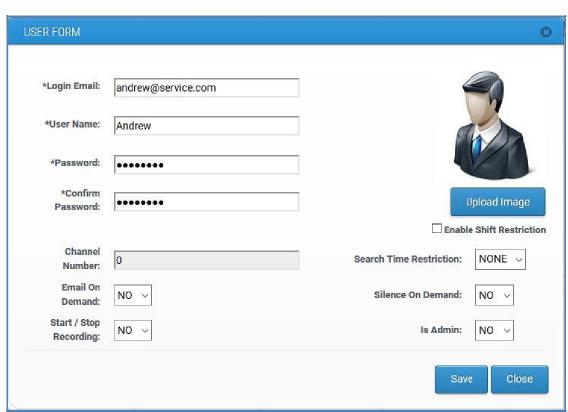 Please note that you CANNOT use the following character in the Login ID,
Windows filenames/ user names, and Groups - <>: " / \ |? *or space.
Enter the information into the proper fields.

Now press the Save button in order to save the user information. Note: Newly created user will be assigned to root group. I.E. Public Safety or any other you have configured.