ROD - RECORD ON-DEMAND USER CONFIGURATION

CHANNEL CONFIGURATION

The trigger for recording must be changed to ROD in the Physical Channel Settings. This will let Revagent start and stop recording for a particular channel.

Launch the Revcord Configuration Wizard and select the channel that needs to be an ROD channel and change the trigger to ROD. Then click on OK.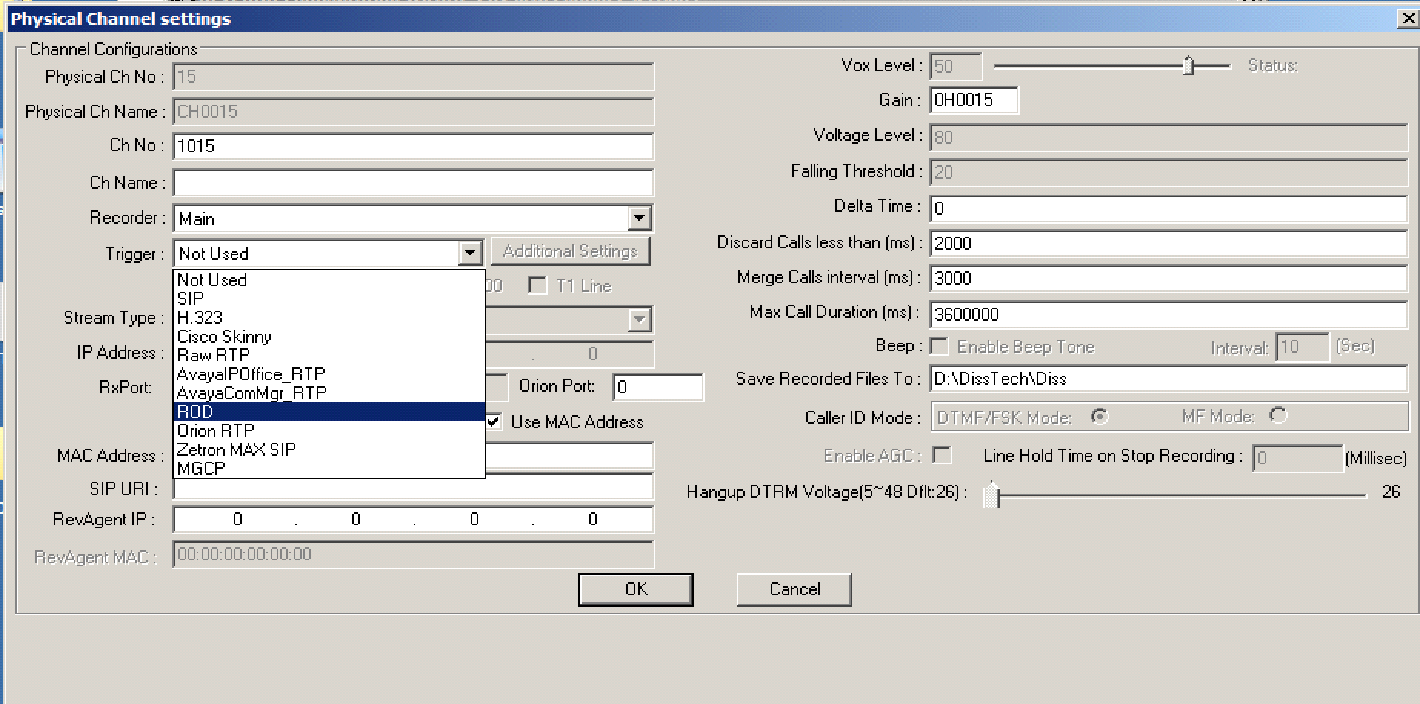 USER CONFIGURATION

For MMS users who need to use the Record On-Demand feature, go to the user's list and select each user and then change the POD and SOD to yes from the drop-down menu.
Lastly, restart the Newvsrms windows service once these settings are configured.